Today's nazranvision post is brought to you by KuroUsagi-desu :333333
Before you could say, 'what the firetruck?', let me clarify the blog title of today. In the past week, I have been 'hopping' all around doing various activities that I could not even keep track of them. Hence, hoppity-hoppity hop (Cinderella reference, come on, tell me you get that...right?...right?)
So because of my hoppity-hoppity hop (I think I should stop now), I didn't have much time to make a proper Nazran's Tuesday/Thursday before. So I'm merging both(three?) of them together. Well, I did think about the alternative to ditch it all together but I have sworn to try and make the effort of keeping this project on going.
Exploring New Stuffs....maybe
1.Menge-Band
Ah, menge-band. A lingo us Science Selangor people to describe people who went to the music room to practice and enjoy the sea of sounds and melody from various instruments aka band geeks. I admit it, I'm a band geek and I love to menge-band everyday in school. Even now, almost two years after graduating from high school, I still have the need to menge-band. It's a need but given my schedule, I can't fulfill it and so it builds up deep inside me:
the need to menge-band
And fortunately, last week this need was addressed.
It was nearing the end of the Chinese New Year holiday. Most of my menge-band friends are on holiday (MOST except those matrik people) and plus, TheR, my school orchestra is having their practice during that time. Those two situation complement each other for a perfect setting to menge-band as alumnuses...er, alumni.
It was a wonderful time with the orchestra again. So many new faces and new instruments. Those 'mentah' Form Two dudes and dudettes are now a full fledged Form Four senior. Honestly, I feel old as if decades has passed. And true to that, my way of thinking and speaking contrasted with theirs by a good measure. Oh well, they are still young.
*ehem*
PICTURE TIME~
Just me in my derp mode
The origin of 'da swag'. Saxy guys get surrounded by ladies easily
Menge-band buddies
2. Being All Emotional and Crap, Oh look, An Update!
It all started when I arrived home from college. Tired and low in energy, I dropped all of my things on my bed. Despite that, I hurried to my desk and booted up my laptop. I double clicked my 'Daily Importance' bookmark, spawning Facebook, Twitter, Gmail, and Youtube in a single click (Efficiency FTW). After the initial checks on FB, Twitter and Gmail, I opened Youtube and saw an update from XxImmortalImagexX. I clicked on it and....
This came out
It blows my mind. My heart was touched by the calm yet melancholic melody of the piano. Hundreds if not thousands of emotions ran through my mind including that break up and those events a few months ago. The poet/writer in me woke up and without knowing it, I opened a text document and started writing.
And this came out:
The Final Act of Girl 1: First Love
The Chronicles of The Typical Malay Love Story
(quite a mouthful? Just say Typical Malay Love)
It has been a while since I last updated this romantic venture of mine. Mostly because of business and also the fact that my emotional core, the essential part needed to write this piece here, was heavily damaged and I barricaded it deep inside because well, I don't want to be hurt...at least not during that time when I barricaded it.
But that song simply removed it away. And my emotional core was up and running again.
Shamless marketing, I know. But almost no one read my blog so no harm in that.
You can read it here:
http://www.wattpad.com/12494255-the-chronicles-of-the-typical-malay-love-story
3. Chinese New Year Party...with girls...again
I won't write much. Just going to put a picture.
Be jealous..be very very very jealous
4. Of Poetry and Haiku Writing
As mentioned earlier, recently my emotional core has been up and running after a full month of absence (or was it two? Not sure) Because of it, I find myself speaking/writing in metaphors and poetic language. I find myself to slip into deep emotional thought easily if these emotions are not immortalized on paper.
Hence, I write. Poetry, Nursery rhymes and also taught myself to write Haiku
Want a sample?
Poetry:
Pierrot
Hello, I'm a clown!
My job is to turn that frown,
upside down!
I'll juggle and jump, trip and fall,
And laughter resound through the hall.
Hey, I'm a clown!
Don't care about my blood and pain,
If not my efforts will be in vain.
Broken and beaten, I don't mind,
As long as my show is doing fine.

Laugh at me
Smile for me,
But never care
As I can bear.

I can't cry, I'm a clown
I can't afford to put a frown.
Even though I'm sad and down,
But I'm not human, I'm a clown.
Sajak
'Hati Terkubur'
Bolehkah ku bercinta?
Selepas hatiku telah disita
Tiada warna dlihat oleh mata
Hanya hitam dan putih merata-rata.
Mengapa ini terjadi?
Sebab berlakunya tragedi
Membuatkan hatiku terkujur semadi
Apa salahku sebentar tadi?

Hancur, binasa segala jiwa,
Ibarat azab perit diturunkan dewa,
Dirasa beban sejak Adam dan Hawa,
Beban hati dihancur pelbagai peristiwa.

Lenyap, tiada perasaan.
Hatiku terkunci, terlindung daripada tekanan,
Sudahlah dengan pesanan-pesanan,
Aku bercinta wujud sebagai khayalan.
Haiku
(Each space is a separate Haiku)
Falling leaves dosed with tears,
in a sunset of a thousand emotions.
A friend that is lost
The pitch blackness of sky,
swallowing luminous fireflies.
A beautiful melancholy
Falling summer rain,
heart beating rhythm.
Of jazz
Spring of new beginnings,
blossoming hearts.
As sweet as aspartame
Awkward summer day,
of hormonal teenagers.
Fluttering hearts
And that's all for this block update! Support me so I can get this done until the end of the semester!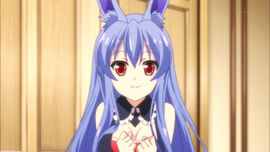 KuroUsagi is happy that you support me